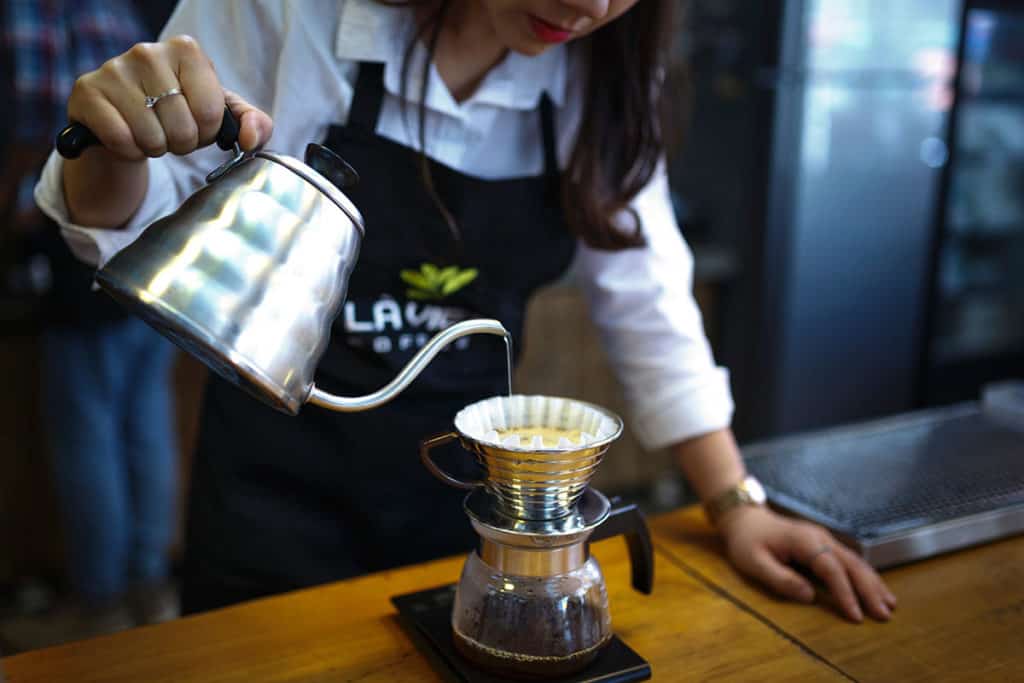 A gooseneck kettle will give you almost complete control over not only on how much water is poured over the coffee grounds but also where and when the grounds become saturated. The result is a better coffee drinking experience with increased flavor and taste.
Knowing why you should use a gooseneck Kettle for pour over coffee can go a long way in helping you get the most out of your pour over or manually brewed cup of coffee.
Because they have had a resurgence and are becoming more and more popular, we did some little research to help you have a better understanding of its importance and the reasons why you need to own a gooseneck kettle.
What is a Gooseneck Kettle?
For many, the idea of owning and using a gooseneck kettle might seem outdated if not a waste of time. However, using a gooseneck kettle is a must if you're looking for a simple process to make the best pour-over coffee at home. This is a simple and easy to use coffee device that almost guarantees a great tasting coffee every time you manually brew.
You've probably seen someone at home or in a coffee shop using a certain type of kettle while brewing pour over coffee. Whether you knew it or not, that could have been a gooseneck kettle.

With a long and narrow neck that resembles the neck of a real life goose, a gooseneck kettle is specially designed for brewing pour over coffee.
While it has similar features to traditional coffee kettles in the sense that you can use it to boil water, it has its uniqueness. This revolves around giving you absolute control over your water flow, which is particularly essential for a better tasting coffee.
Despite its similarities with traditional coffee kettles, the gooseneck kettle is arguably the most iconic symbol of modern manual coffee brewing. Its incredible features such as a tapered spout, fancy long and narrow neck, as well as ergonomic handle, elevate the level of manual coffee brewing.

In other words, it's not just stylish but also highly-functional and is a must-have in your kitchen.
Why Do You Need Gooseneck Kettle?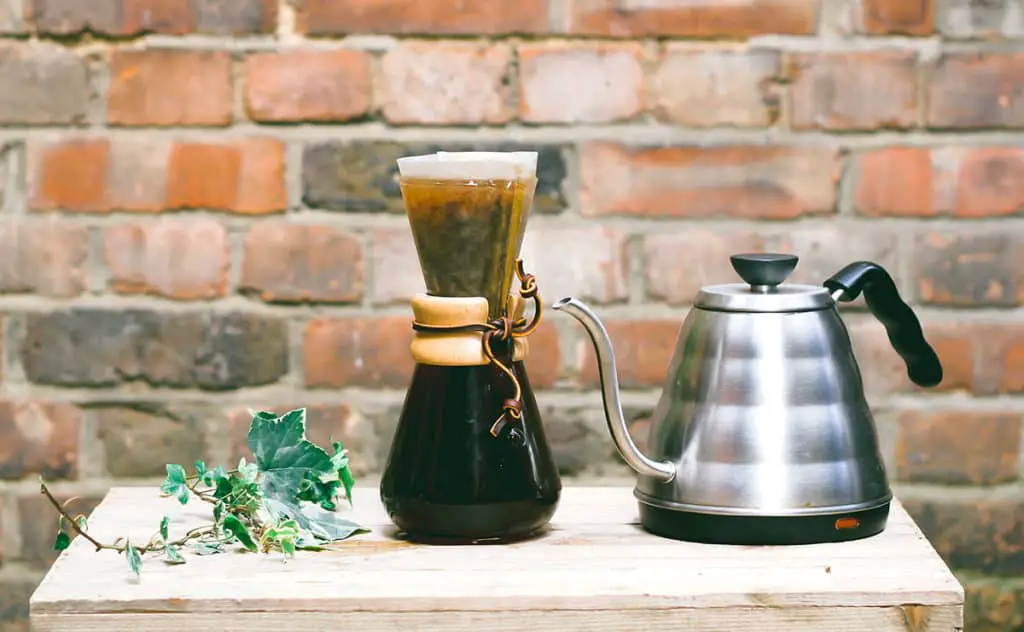 If you're so much into making pour over coffee and mulling over whether to get a goose-neck kettle, it would only make sense if you know exactly why you need it. Generally speaking, it's important to slowly and evenly pour the water in a circular motion when brewing a pour over coffee.

As such, the unique long and narrow neck of a gooseneck kettle makes this quite possible. Additionally, the handle is made with your comfort and control in mind. But that's not all; there's still a load of reasons why you need a gooseneck kettle.
A Gooseneck Gives You Control
Whether you're using a gooseneck kettle or not, excessive or careless pouring of water can spoil your coffee since you'll have a saturated or unevenly extracted cup of coffee.

However, a gooseneck kettle gives you complete control when pouring water. In other words, it gives you control of the flow rate and allows you to be more accurate with where you're pouring water on the grounds.
Additionally, a gooseneck kettle makes brewing easier. All you have to do is tilt your wrist forward and backward and will work just fine even if you don't have stamina in your hands.
Getting Proper Extraction With a Gooseneck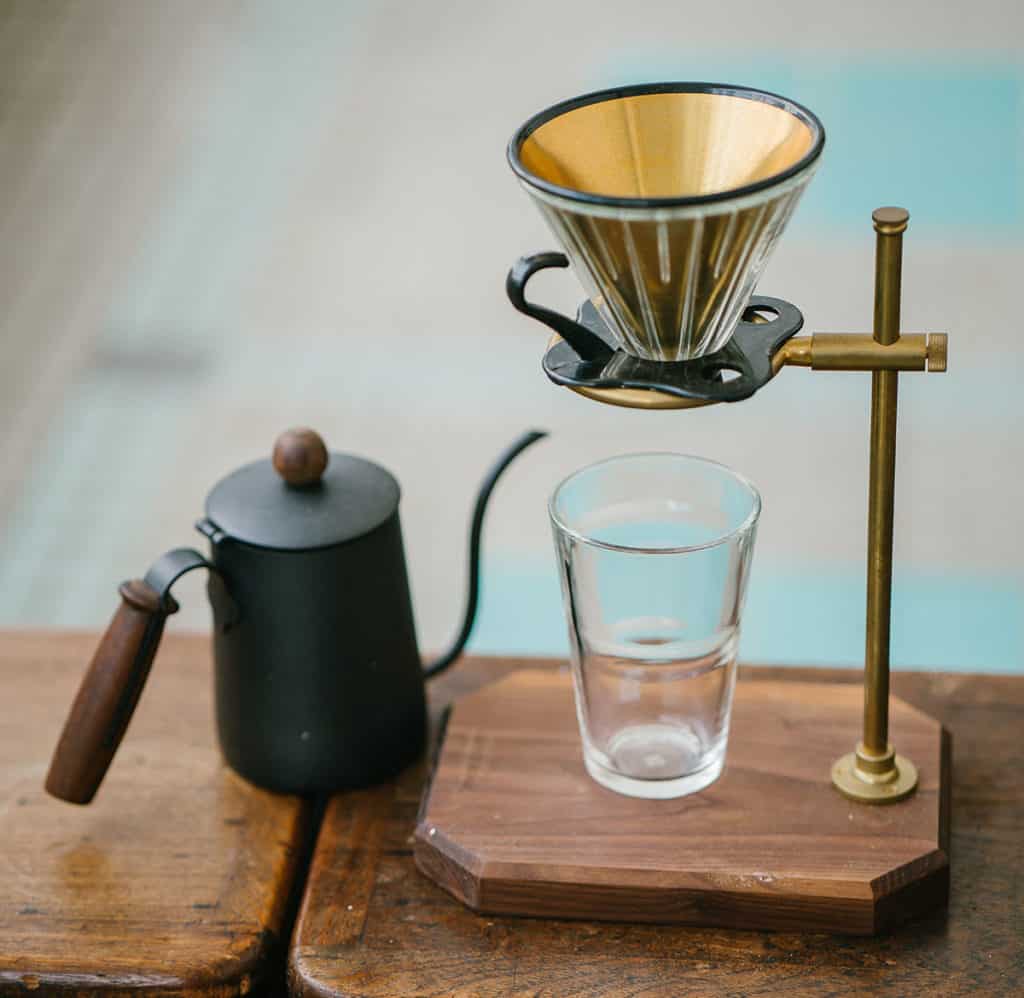 As we've just noted, pouring water unevenly on your grounds can spoil your coffee. However, that's just part of the story. Without a perfect extraction, your coffee will not taste as good as could or should.

When making pour over coffee, an important part of extraction is to ensure that the water is not only added gradually and softly but also tactically. These are a key cog for a perfect and even extraction and this is exactly what a gooseneck kettle gives you.
Gooseneck Kettle Gives Consistency
Greater levels of control and extraction go hand in hand with consistency. And because a gooseneck kettle offers you a very high level of control and extraction, the consistency of your pour over coffee should be the same now and then. As coffee lovers, we all hate imbalances in our cups, so this should be a thing of the past with a gooseneck kettle.
You'll have a Greater Tasting Coffee
What's the need for brewing coffee if it doesn't taste right? A gooseneck kettle makes the manual brewing process so easy and precise that you wonder why we choose other methods. This gadget gives you control and consistency all the time, which only translates to a greater tasting coffee.
Buying a Pour Over Coffee Kettle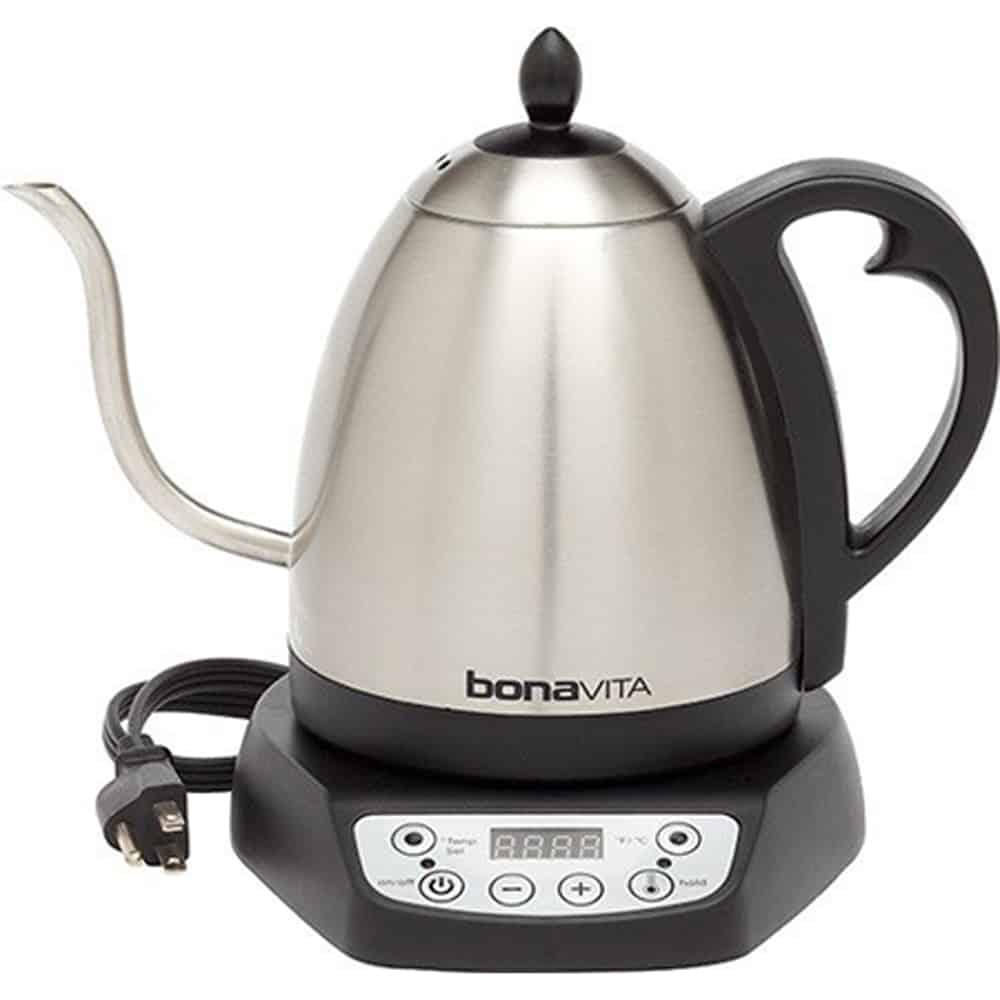 With the numerous benefits that it brings to your brewing process, you've probably decided to go for a gooseneck kettle. But because there are numerous gooseneck kettles, both electric and manual, it's important to know what to look for before spending your hard-earned cash.
Look at the Design
You do not want to buy a gooseneck kettle that looks like it was made in the 1920s. This is exactly why you should place a priority on the design. Make sure that it is modern, built to last, and to function perfectly. Ensure that the handle is comfortable as it can tremendously affect your pour.
Consider the Capacity
One of the best things about gooseneck kettles is its versatility. They come in a wide variety of sizes. This is important when looking to buy a gooseneck kettle. You do not have to spend a lot in buying an extremely big kettle if you're only planning to brew a single cup of coffee. In short, go for one that suits you the most.
Nice Touches
Neither of these are absolute when buying a kettle but if you get one with a built in timer to brew for the correct amount of time and thermometer to know when you get to the ideal temperature ( 195 – 205 F) the likelihood that you will have a great cup will increase dramatically.
My Favorite Gooseneck Kettles
Here are my 4 favorite gooseneck kettles (not in any particular order) out there today. Getting anyone of these from Amazon or locally for your next pour over coffee will greatly improve your brewing skills and help you get the most out of your coffee.
Final Thoughts
If you've been looking for the best way to manually brew a pour-over coffee, then the gooseneck kettle is your answer. This is a perfect gadget that gives you absolute control over your pour, enables you to have a balance extraction and guarantees consistency over and over.

Go for a gooseneck kettle and kiss goodbye the unsatisfactory and inconsistent cups of coffee.