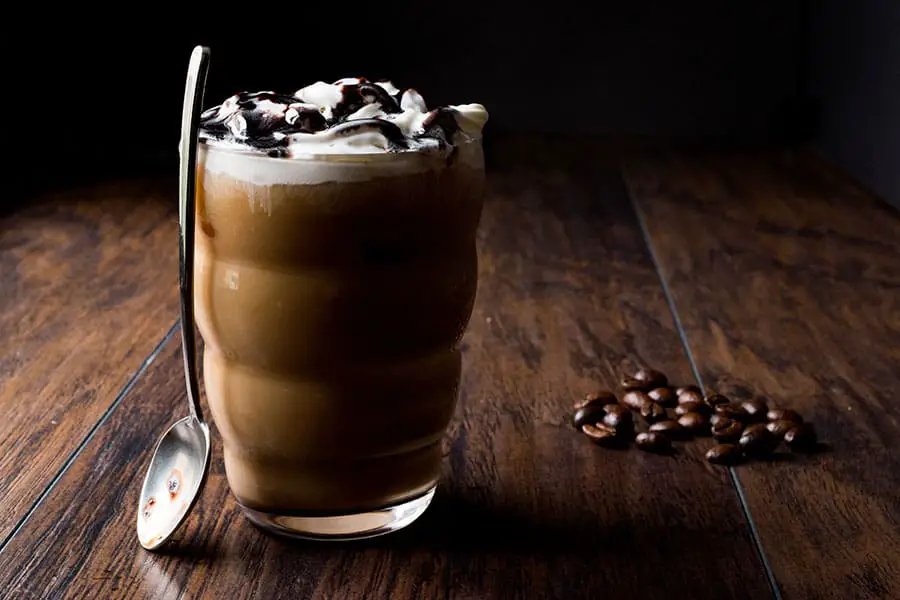 For many of us, coffee tastes perfect in its original state. But there are times when all of us want to add a dash of flavor or in this case, syrup to our coffee. Widely used in bistros and cafes, coffee syrups are a kind of flavoring that are designed to "pep up" or enhance your coffee experience.
These syrups are not just added to your regular coffee, but to almost every kind of coffee drink. Quite unconventionally, some of them are also added to sparkling water and cakes! But I digress.
The 6 Best Coffee Syrups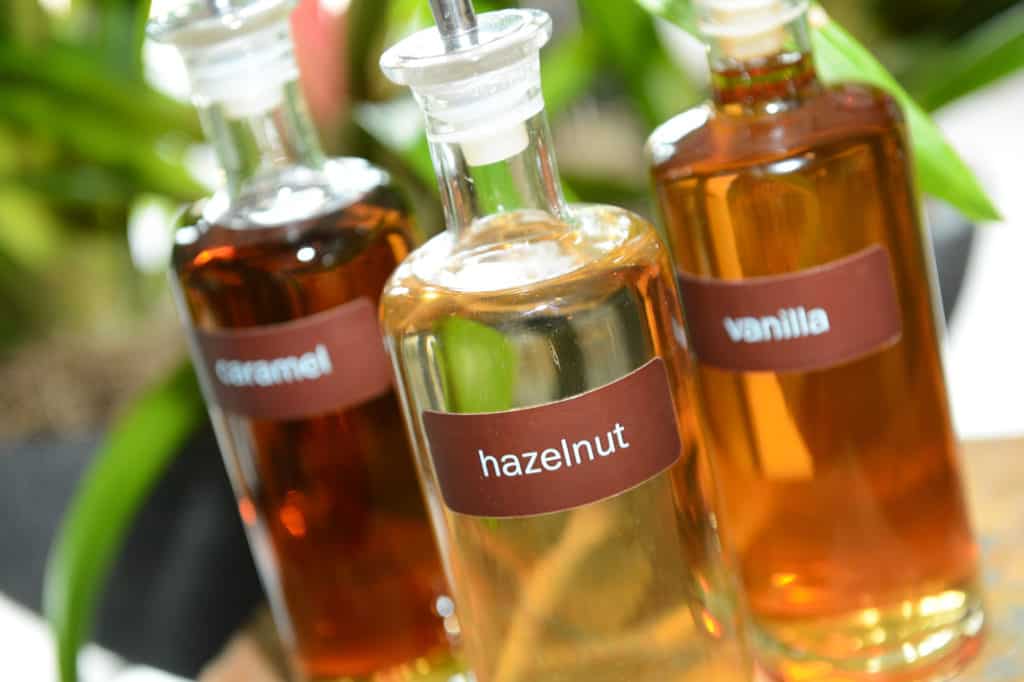 1. Monin Syrups
The history of Monin syrups date back to the early nineties, when George Monin established this company in Bourges, France. With a history spanning for several decades, Monin is surely one of the biggest connoisseurs of premium grade coffee syrup. The company came to inception in 1912, and within just two decades they started exporting their products to various countries across Europe.
Being in business for a century, Monin has also evolved as a top brand for gourmet beverages. Right now, they gave more than 100 flavors of coffee syrups that are delivered to more than 120 countries across the globe.
Unlike many other brands, Monin comes up with syrups that are sourced from completely natural ingredients like fruits, raw spices, edible flowers, and nuts. These items are hand-picked from across the globe in order to reflect the consistent yet pure taste of their products. Monin has plenty of flavorings and they aim to retain them with respect to their ingredients.
Some of the top flavors from Monin include chocolate, vanilla, hazelnut, caramel, and mint. What's more, they also have a line of obscure flavorings like green apple, Granny smith, lavender and also gingerbread. So, all you need to do here is choose our preferred flavoring to spice up your coffee like never before.
2. Torani Syrups
Like Monin, Torani is yet another family-owned company whose history dates back to the early nineties. Yes, this company was established in the year 1925, by dup Rinaldo and Ezilda Torre. At that point, the couple had recently moved to a small house in North Beach San Francisco from their hometown Italy.
Interestingly, the couple wanted to preserve the classic taste of Italy, and that is exactly why they came up with homemade coffee syrup recipes that came straight from their birthplace. Unlike others, this power couple had also introduced Italian soda by teaming up coffee syrup with sparkling water.
When their idea turned out to be staggeringly successful, they started selling their syrup recipes to the cafes and small bistros in their vicinity. Over the next couple of years, they also started selling their famous syrups at their very own grocery unit.
At that point, the company had only started with five flavors. But their popularity rose, and right now Torani Syrups are imported to more than forty countries. What's more, they also have 100 different flavors, all of which are sourced from natural ingredients like nuts, fruits, a variety of oils, and classic cocoa beans.
While you'll find the classic flavors like chocolate and vanilla here, their defining aspect lies in the unconventional flavorings like eggnog, pumpkin spice and even cheesecake.
Torani is also credit for making one of the leading beverages across the nation- the flavored coffee latte that is crafted from espresso, whipped milk and Torani syrup.
3. Da Vinci Gourmet Syrups
Da Vinci Gourmet is yet another leading syrup brand across the globe. Designed for crafting special beverages, this company only comes up with natural syrups made from single-origin ingredients.
Each product from this brand are designed to suit the changing taste buds of the customer. What's more, they are also refreshing to the core.
The biggest aspect of their coffee syrups is perhaps the fact that their flavorings are completely unconventional. Whether it is the Cremosa or the coffee Mocha- these syrups are ideal for anyone who's addicted to coffee (aren't we all).
Like the other brands featured on our list, Da Vinci Gourmet too has more than 100 flavors that are designed to live up to the taste of coffeeholics. What's more, they also offer plenty of merchandise and a fully customized menu for their users.
According to the makers, they collectively focus on the taste, sight, aroma, and touch of their products so that the final coffee syrup lives up to the changing requirements of their current customer base.
Being in business for quarter of a century, this syrup brand has established their reputation as one of the top players in the industry. Some of their top flavors are strawberry, almonds and mint.
4. Ghirardelli Syrups
Ghirardelli Syrups come from the range of Domenico Ghirardelli, one of the biggest chocolate manufacturers of the nation. Born in Italy to a family of exotic food importers, Ghirardelli soon took an interest in making confectionary items.
In his early twenties, he traveled across the world and came up with a unique range of recipes that later went on to establish the Ghirardelli range of syrups.
Best known for their classy and quintessential taste, these syrups are ideal for your signature style smooth mocha or coffee latte. In either case, they will have a rich decadent taste that you won't find anywhere else.
5. Dolce Syrups
Despite being fairly new in the coffee syrup manufacturing industry, Dolce has carved its reputation as one of the leading manufacturers of syrups and sauces. Ideal for both coffee and desserts, you can literally add these syrups to any of your favorite beverage.
The coolest part about them is the fact that the syrups render just the adequate amount of sweetness for flavoring your sips or bites.
Right now, the brand boasts a range of 37 different syrups, most of which are sugar and carbohydrate free. So, if you're looking to watch those calories every time you take a sip, this might be the perfect brand for you.
6. Jordan's Skinny Syrups
Jordan's Skinny Syrups came into inception almost a decade back when the maker decided to come up with a coffee syrup chain that rolls out the best premium grade syrups without any additional calories. Tailored for the health conscious, this syrup chain currently rolls out products to more than 5 countries across the globe.
What's more, their range of flavors are amazing! In fact, you wouldn't be able to imagine such premium grade flavors in low-fat range. Unlike most leading brands, their syrups are also completely free of gluten and kosher approved. So, even with a delicious taste, they do not have any sugar, carbohydrates or even calories.
Why Add Syrup To Coffee
While many people confuse coffee syrups with flavored sauces, they are not one in the same. Unlike sauces, you can add these syrups to completely chilled coffee drinks (as well as hot) and still get the taste your were looking for.
For most people, adding a syrup to coffee is much better, or at least an alternative than adding straight sugar or similar other sweeteners. Adding a syrup can give your a variety of different flavors to coffee with plenty of options to choose from so they don't have to drink the same thing every time.
Usually, when you use high quality coffee syrups you only need to add a dash of it to your coffee drink. And by simply to doing this the syrup will enhance the natural aroma of your coffee.
Oh yeah, and one the bonuses of adding syrup the taste of your coffee stays consistent for hours. Although syrups are more fluid when compared to sauces, they end up maintaining the consistency of your coffee for a long time.
Whether you're looking to add a dash of flavor to your good old coffee or are planning to come up with a flavored latte from scratch, a good coffee syrup will help you with both the tasks. Since these syrups are available in a variety of flavorings, you can always pick your favorite to add a new twist to your coffee.
2 Recipes for Syrup to Coffee
Let me end this article by giving you just a couple of ideas of coffee drinks you can make by adding syrup. If neither of these are for you, There are plenty of other options our there just do a search or cup up with your own!
1. Mud Slide Latte
Making a mud slide latte with the premium range of ingredients from Monin or other favorite syrup, is simple and hassle-free. Here's how to do it.
Part One
Simply whip up ¼ oz of Monin espresso syrup
Mix with two shots of espresso
3/4 oz's of dark chocolate sauce
Stir the mix and keep it separately in a cup.
Part Two
Steam the milk or milk alternative and add the steamed milk in your cup
Give it a gentle stir
Finally, garnish it with say whip cream and serve.
2. Torani's Chocolate Truffles
Yes, making a chocolate a chocolate truffle with Torani syrup is easier than ever. All you need to do is the following:
Melt 1oz bittersweet chocolate in a big broiler
Add ¼ cup of heavy cream
3 tablespoons of Torani's caramel syrup
Stir it well.
Once you're done with then go to Stage 2:
Allow it to cool perfectly. You should chill it till it is firm enough for being developed into a mold.
Start rolling it in small almond-sized spherical balls. Do this quickly in order to keep your chocolate firm.
And Then Your Final Steps:
Get a shallow bowl and fill it with cocoa powder.
After doing this, gently roll your truffles with the help of a fork.
Once you're done, store the truffles in a perfectly airtight container in your fridge until you're ready to eat it.