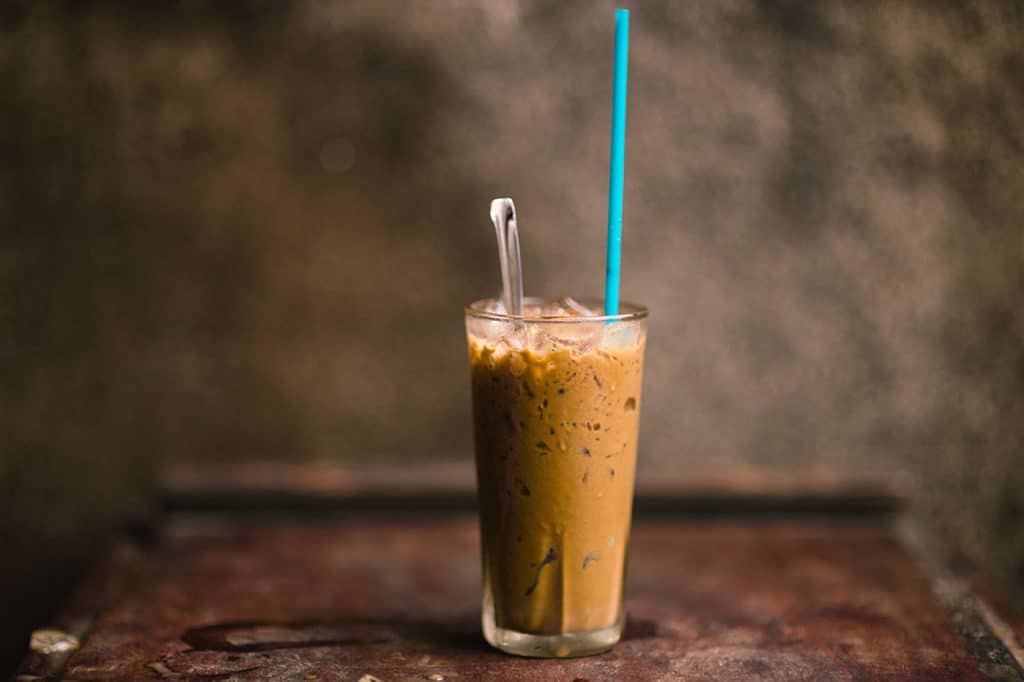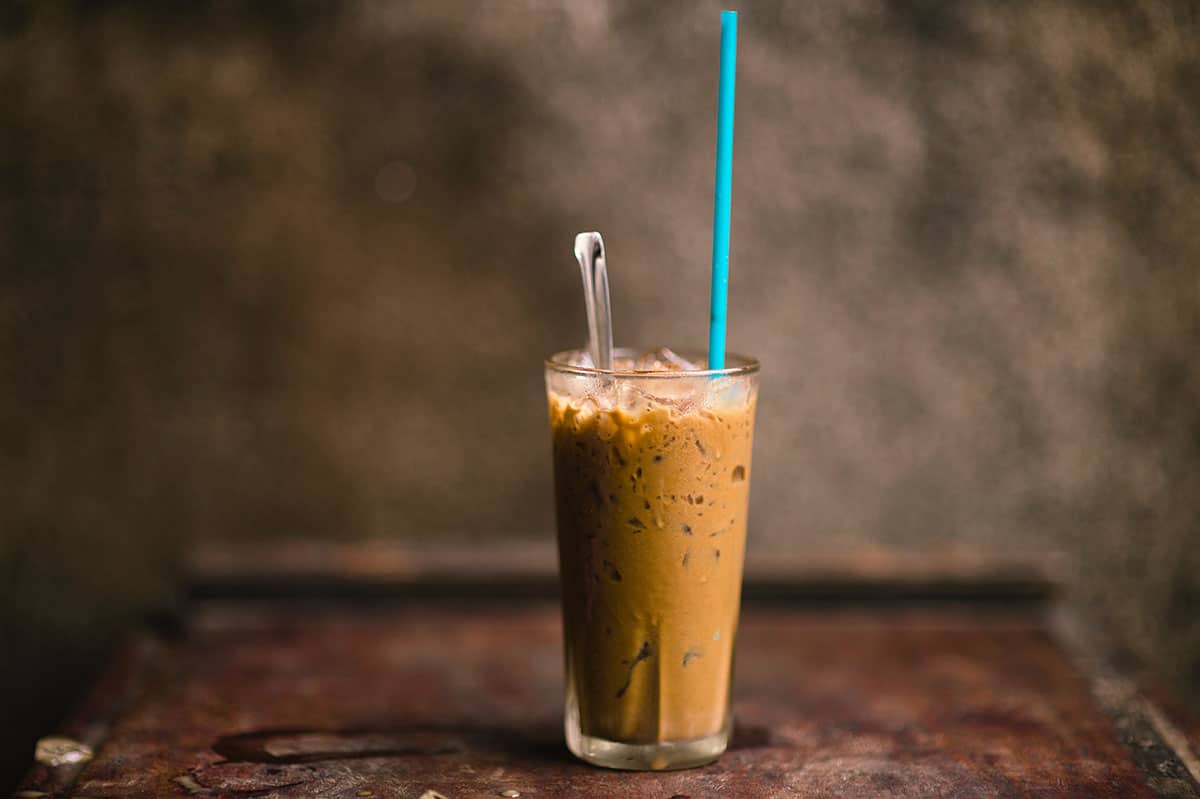 If your looking for a another way to make coffee or if want a drink that is tasty and sweet than a Thai Iced Coffee is for you. If you have ever been to Thailand you will notice that it is sold on everywhere and is the go to coffee drink for the Thai people..
Now, people from all over the world love to drink a traditional Thai Iced Coffee and are looking to learn how to make one at home so they can have one day or night. We'll that's were I come in, because I have a sure fire recipe that will make you the envy of your friends!
If you want to learn how to make a great traditional Thai Iced Coffee step by step, keep on reading because this post is for you.
How to Make Thai Iced Coffee
Ingredients
Thai oliang instant coffee such as Pantainorasigh brand for the authentic Thai taste.
A Thai tea or coffee sock. The sock comes with a metal ring and a handle to which a cotton cloth bag is attached (optional)
Hot water 30 seconds off boil
Pinch of Salt
Sweet condensed milk
Ice cubes
1/4 cup of evaporated milk or fresh heavy cream (optional)
Step 1 – Add Coffee
Put 3 table spoons of oliang powder into the coffee sock and slowly pour hot water over it into a carafe or other glass jug.
Step 2 – In a Separate Glass
In a separate glass, add a pinch of salt, sweet condensed milk, ice and stir together.
Step 3 – Add Mixture
When the coffee is done brewing add the coffee to the mixture of salt and sweet condensed milk and then add ice cubes
Step 4 – Final Touch
As a final touch, add evaporated milk or fresh heavy cream on top.
Step 5 – Enjoy!
Traditionally Thai Iced Coffee is made super sweet and strong because it will get watered down later as the ice cubes melt.
Origins of Thai Iced Coffee
The authentic Thai iced coffee is known in Thai as Oliang, surprisingly not a Thai name. The name comes from Teochew dialect, with "o" means "black" and "liang" means "cool".
Teochew is a group of ethnic Chinese people living in southern China, mostly in Guangdong province. Historically they have migrated to many Southeast Asian countries, including Thailand and Vietnam, to avoid the hardship of war, starvation and chaos in the early twenty century in China. The name oliang suggested that the drink in fact was brought to Thailand by the Teochew immigrants!
In fact, in comparison to the traditional Vietnamese Iced Coffee, which could be brought to Vietnam also by Chinese immigrants, the two drinks are strikingly similar. They are made traditionally by pouring boiling water through a coffee sock holding coffee mixture.
The coffee mixture is never pure coffee but a mix of coffee with various grains and seeds like cardamom, corn, soybeans, rice, and sesame seeds to enhance coffee taste. Another similarity between those two drinks is the added condensed milk to sweeten the drink.
The starkest contrast of Thai Iced Coffee that created its distinctive taste is that its main ingredient used by street vendors is the pre-mixed instant coffee powder.
This popular brand that could be found in Asian shop or Amazon (of course) is Pantainorasingh brand, which is a blend of coffee and other ingredients. Pantainorasigh consisted of 50% coffee, 25% corn, 20% soya bean, 5% sesame seed.
Final Thoughts
I was surprised to learn about the fact that traditionally Thai Iced Coffee is not made from pure coffee powder, but always a mix with other grains and seeds. In fact, the practice to mix as such is not only common in Thailand.
In Vietnam, traditionally each coffee store also has a secret recipe to mix coffee with other grains such as soya or corn. Rumor has it that some coffee houses even mix…fish sauce in the powder.
There is no reliable source on why both Thai and Vietnamese prefer mixed coffee over pure coffee. To make a smart guess, I would think historically, in the early 20th century, when the coffee drinking habits started to pick up in both Southeast Asian neighboring countries, coffee was still a luxury goods.
To reduce the price of the rare commodity, it is only logical to mix local available products such as corn, soya bean or sesame seed to the coffee powder selling to the common crowd. Once the coffee drinkers got used to the pre-mixed coffee taste, it then became the standard of how local coffee should be: very dark, black and thick.
The attitude towards pre-mixed coffee powder changed with time, with the availability of purer coffee. The urban office workers would now prefer coffee from Starbuck or fancy pour over café bar over traditional coffee with condensed milk. Yet the popular mass is not picky and the super sweet traditional Thai Iced coffee made from pre-mixed powder still sure does have its fans.